I have got a lot of questions regarding my travel equipement. Every traveler is different, but I know that having all of your belongings in a backpack, especially a carry-on, can be challenging. 
Trust me there is nothing worse than having a heavy backpack, full of stuff that you can buy elsewhere, or with clothes that you don't even wear. You have to find the right amount between having too much and too little, just what you really need. 
I decided to travel carry-on only, because it forces me to have less than 10kg on me, only the essentials. It is more comfortable in the long term, more enjoyable and you will feel so much freedom. You will rarely have a problem with your bag, since you won't check in, so no lost bag between a few layovers. Trust me, everyone can do it, or at least, try it.
 Backpack
The maximum amount for a carry-on backpack is usually between 35 and 40L. Some extreme minimalists can do lower, but I prefer around those, it is my sweet spot between light, comfortable and having a few luxuries. 
If you are on a budget, Let me recommend that model by decathlon, it is the one we use, but we want to upgrade really soon.
If you have more money on your equipment budget, you also have that model by Osprey, a well known backpacker's brand. 
 A sling bag to use a s personnel item 
I will recommend you to also have a sling bag or a foldable day pack, for city trips, hikes or just to have important documents separate from your big backpack. 
 Packing Cubes
Packing cubes are THE essentials to every packing list.They will, at first, organize your bag, by categories. They will also compact the size of your clothes, especially if you take compression ones. You can click on the pictures to have the links of a few models.  
 Rain Cover 
Sometimes, it is already with the backpack. If not you can just grab one to protect your gear from the rain, especially if you have expensive equipment.   
 Laptop 
Of course, as a digital nomad, you will need a good laptop for your work, but also for everything else. I can of course recommend you  macbooks, either the air or the pro version, even though I know that some windows laptops are also really great, I just have not tested them. 
 Headphones
Any earbuds, or headphones will do the job. But for us, frequent travelers, I recommend bluetooth ones with sound reduction, to have a nice and peaceful environment. It will be the best to work in cafes and for long flights. 
 Mouse 
If you want the comfort of having an external mouse to work with. That one is small, light and from one of the best brands.  
A nice luxury to have, for working on your laptop for hours, your neck and back will thank me later.  
 Usb c hub outlet 
Like that one for exemple, you will have only one hub, with usb and usb c port, to charge all your devices.  
 Travel adaptor
That one, you can also buy it later. It only depends on the country you will be in, so check the outlets before. There are a lot of model on Amazon. 
 Kindle or tablet 
Those are also luxury items in my opinion, they are nice to have. If you read a lot, then I think a Kindle will be a smart move to condense your library.
 Hard Drives and SSD
Hard drives are the best way to keep all your digital documents, and also footage and pictures if your job requires it.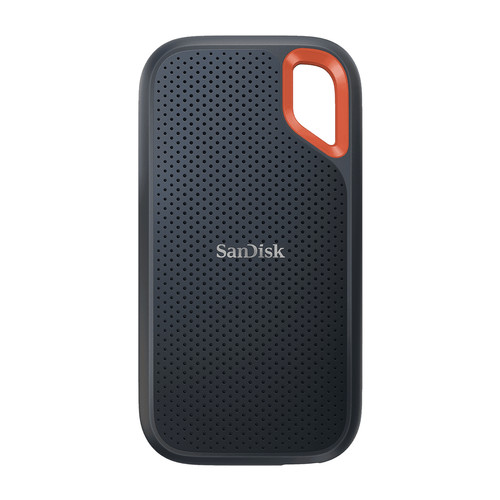 Power bank 
Of course, that one is a life saver, you are always glad to have one with you to charge your phone when you need it on the road.  
 Bonus : Chromecast
A luxury I like to bring with me. Sometimes, I live in the same apartment for a few weeks, and I still have some tv shows to watch, I only need a tv and a wifi connection to watch them on the big screen. Plus, it takes little room in my tech pouch. 
 Bonus : Electric Razor 
If you have a beard and/or short hair, I can recommend you that model.  
Pharmacy  : 
This is the link to my blog post about it, it will be more detailed. Don't forget to talk to your doctor to have the best advice, everyone is different. Don't forget the prescription if you have personal medications to take.
 Sun screen 
I put it in a Gotubb since the tube is too big. 
 Bug spray 
You can find it anywhere, I recommend you those Deet free ones so you won't harm your environment and it its better for your skin. If you go somewhere like the Amazon, then you will need a strong one, talk to your doctor about it. 
You can use it for headaches, muscle pain, etc.. 
 Dopp kit 
I suggest having a clear one so you won't have any problem with your liquids, it will be TSA approved.
 Bar of soap 
I recommend Dr Bronner's soap. It is the soap that every traveler must have on him! It is used for many things, lasts a long time and is 100% natural and biodegradable! 
With this soap you can:
– Wash your body : A very small amount of soap is enough to wash your whole body.
– Wash your hair
– You wash your teeth : Rub your brush on the soap and use it as toothpaste, it is not unpleasant at all, it is made for.
– Shaving Foam: no need for the shaving foam bottle, this soap will do the trick!
– Wash your clothes
– Use as a deodorant : wet the soap bar and put it under your arms, 24 hours of good smells! 
 Lotion 
Put it in a clear tube so it won't exceed the 100ml rule. Favor one that hydrates your face and body. 
 Deodorant 
Favor solid ones.
 Razor
You can find little travel friendly razors like this one. 
 Toothbrush and toothpaste 
 Travel towel 
A travel towel will be amazing to have with you. It takes little to no room at all, dries fast and you can use it as a beach towel as well. 
 Ear plugs, eye mask and neck pillow
The perfect combo to have a peaceful night in the plane and in hostels. 
 Passport, and wallet with extra cash
Favor those travel wallet, the small ones, like this one for example.  
 Important documents in a plastic cover 
Such as identity pics, photocopies of any visas, travel Insurance, etc
There you go ! You have everything you need to travel now ! don't hesitate to add something but only if you have the room for it, traveling lightly is the real freedom. 
Let me offer you the packing list in a PDF version so it will be easier to check.
Have a nice trip !